Small enough to care about you…
…big enough to make the difference
All Ears Hearing, as the name suggests is passionate about helping everyone. I know that people are nervous about getting help with their hearing.
I know that in many cases you, or you loved one won't want to 'feel old' by conceding that hearing aids might be required.
Twenty years ago there was a stigma about hearing aids. They whistled. They were uncomfortable and unsightly and often didn't perform as well as expected.
Having spent most of my career working for companies who are part of the same group as the manufacturer they recommend, or who focus on one supplier, I am now proud to be able to provide solutions from every Hearing Aid manufacturer in the UK
I set up All Ears Hearing with the express aim of delivering the best product and service for each client.
After all… you have to treat individuals individually!
Today all of that has changed.
Today we have the incredible technology with chipsets that can perform hundreds of millions of calculations per second and with least ten manufacturers supplying the UK market, each with a full portfolio, there is something that to suit everyone.
A correctly prescribed and fitted hearing system will deliver all of the information that an unimpaired ear would receive. Your Hearing aids won't whistle uncontrollably and can come in all sorts of shapes and sizes to suit your dexterity and cosmetics needs.
We have a wide range of technologies and prices, with innovative payment options, and our Audiologist will spend the time with you to find the right product at the right price to suit you.
Developed successfully over many years, our well documented rehabilitation program we will help you acclimatise to the sounds around you – bringing back enjoyment to your life – whether you are the one who keeps saying "pardon", or the one who has to repeat themselves dozens of times a day!
Who will you see?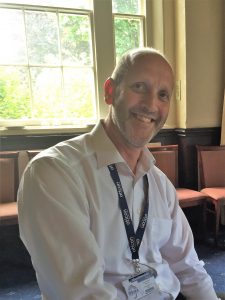 Every Hearing Aid Dispenser has to be qualified to be able to prescribe hearing aids, but how long have they been qualified, and do they have the depth of experience and range of solutions to accurately cater for your needs.
You can rely on someone with 25 years in the profession. Someone who has been caring for the hard of hearing since before the advent of digital hearing aids. Someone who has seen and in some cases been at the forefront of introducing the latest technology to the market, having had the privilege more than once to be chosen to be the one of the first in the country fit a newly introduced device.
Freephone on 0800 999 3277