Phonak hearing aids bring you the best possible solutions for your hearing needs
Thanks to modern technology, an innovative spirit, the highest quality standards and industry-leading expertise, Phonak is able to continuously bring you the best possible solutions for your hearing needs. We believe we can do more, do better, for everyone with hearing loss, and we will not stop until wearing a hearing aid is as simple and routine as spectacles or contact lenses. After all, why should it be any different?
What's new from Phonak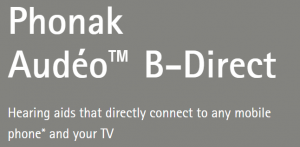 Featuring cutting-edge technology, Phonak Audéo B-Direct allows you to connect directly to any Bluetooth® phone*.
It doesn't matter if you use iOS, Android or any other mobile phone. Just pair your hearing aids and take the call – it's that easy!
When your hearing aids let you take calls hands-free, life is on
Phonak Audéo B-Direct functions just like a Bluetooth wireless headset by utilising its built-in microphones to pick up your voice for phone calls. Now you can hear the phone ringing directly in your hearing aids.
You also have the option to answer or reject calls with the simple push of a button on your Audéo B-Direct. Even if you're on the other side of the room, you don't have to reach for your phone – that's what you call truly hands-free
---
 Belong Rechargeable
Audéo B-R: When you can enjoy 24 hours of hearing with one simple charge, life is on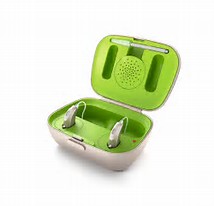 Phonak Audéo™ B-R is the first ever hearing aid to feature a specifically designed built-in lithium-ion rechargeable battery that provides 24 hours** of hearing with one simple charge! Lithium-ion batteries are quicker to charge, last longer and won't deteriorate even after years of repeated charging. Available with easy-to-use smart charging options, clients can charge their hearing aids wherever they go, without having to worry about running out of power. Finally a chance to free you from the hassles of disposable batteries
Power Hearing Aids for Severe to Profound Hearing Loss
The wonders of modern hearing aid technology have meant that people with severe to profound hearing loss are now better catered for than ever. While technology has made better audibility of high-frequency sounds possible when close to a speaker possible, Phonak's power hearing aids for severe hearing loss can help when you're further away from the source, and also when the volume level rises.
Our hearing aids for profound hearing loss combine the power of the Phonak Naída™ V hearing aid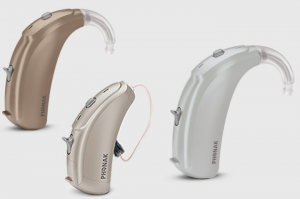 with Roger™ wireless microphones, which have been scientifically proven to help you understand more than ever before, however challenging the listening situation.
Add the Phonak DECT phone — which automatically transmits landline calls to both hearing aids — adds even more power to this solutions package. Those suffering from profound hearing loss have the use of the phone back.
A Powerful Combination for Severe to Profound Hearing Loss
Experience an entirely new level of listening in every situation with our hearing aids for severe to profound hearing loss
---

---