We are fully registered and professionally trained to perform all methods of ear wax removal
Click on the link above for full details of the procedure.
Endoscopic ear wax removal by E-suction® with the use of iCLEARscope®
At All Ears we recognise that wax can affect how well your hearing aids work as well as how your ears work.
So if you are a hearing aid user or just need your ears cleared we can help keep things working.
Most people who have hearing difficulties consider wax is the primary cause.
At All Ears we are very happy to examine your ears and provide a wax removal service.
We will even take before and after images and **assess your hearing afterwards to establish whether there any hearing loss.

We use the latest high quality suction technology to ensure maximum efficiency whilst cleaning the ear canal. Video otoscopy can provide a 'before and after' view.
This state of the art service is available at very competitive prices and we can even offer home visits for the elderly and disabled.
Prices are just £50 for one ear or £80 for both including call out.
NB: A small charge is levied for call outs where no wax removal is required. this is to cover costs for time, fuel and PPE equipment.
Our Service
Micro Suction ear wax removal is when ear wax is removed from the ear with the help of miniature vacuum cleaner.
The suction tool is used to directly target the ear wax allowing it to be removed very precisely. In some cases Micro Suction is not ideal or not warranted, especially when the wax is very soft. In these cases we will employ a gentle and safe irrigation method to flush the wax out.
This technique is sometimes used in conjunction with micro suction and can often result  in almost complete wax removal which is required for certain hearing devices to be fitted.
How it is performed
The procedure is performed by Audiologists, Hearing Aid Dispensers and ENT doctors using a specialist instrument which works like a miniature vacuum cleaner, enabling us to suck the wax out of the ear without the need to use jets of water.
The tip of this light-weight, portable and easy to operate suction tool is placed into the ear canal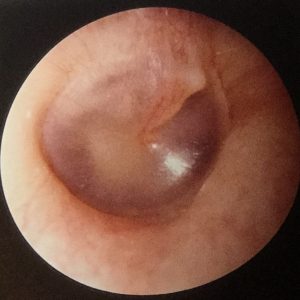 opening allows access to entire ear canal and ear drum to facilitate effective ear wax removal. Surgeon designed 'Loups' are used to give and expanded view of the area, ensuring accurate and safe placement of the tool.
Micro suction ear wax removal typically takes 20 minutes to  perform, but some wax can be deep seated or stubborn. This can vary depending on the amount and type of ear wax, how deep the ear wax is inside the ear canal, and whether you are having one or both ears treated.  The procedure can last longer. It may even be removed over two or more appointments. There is no additional charge for a second . If a  third appointment is necessary, there is a 50% discount on the charges.
It is usually performed with you comfortably sat on a chair with your head tilted to the side slightly so that the ear with ear wax can be easily accessed.
Micro-suction and irrigation are the most successful, however we can also remove wax manually when the ear is not suitable for normal methods.
Why choose us?
Treating you or your loved one as an individual is key to our service.    David is not only highly trained and highly skilled, he cares about what we do and why we do it.
We can also provide a follow on hearing assessment to put your mind at rest. Please ask if you would like this free service
For that reason, we care how we do it.
Please note: Not all ears are suitable for wax removal. Please advise us if you have had any ENT operations,  perforations or infections. It is not possible to guarantee total wax removal. Your safety and comfort is our primary concern and we will halt any procedure if there is any concern over our client's welfare.
Just give us a call on Freephone 0800 999 3277 or contact us here
** Hearing tests may sometimes be carried out a later date, since wax removal can temporarily alter your hearing thresholds.
As qualified practitioners, we do not use or recommend the use of 'hopi candles' or cotton buds as they been associated with causing irreparable damage to the outer ear leading to hearing loss.